Every day in conjunction to Little Miss's lunches, I also pack her a morning snack for school. I don't post about them since they're usually a container of goldfish crackers, a
Sunbutter Crunch bar
, a banana, or something along those lines...
Since I've been having so much fun making Little Miss her
Heart themed bentos
, I was excited to share this adorable treat/ snack idea with everyone. :)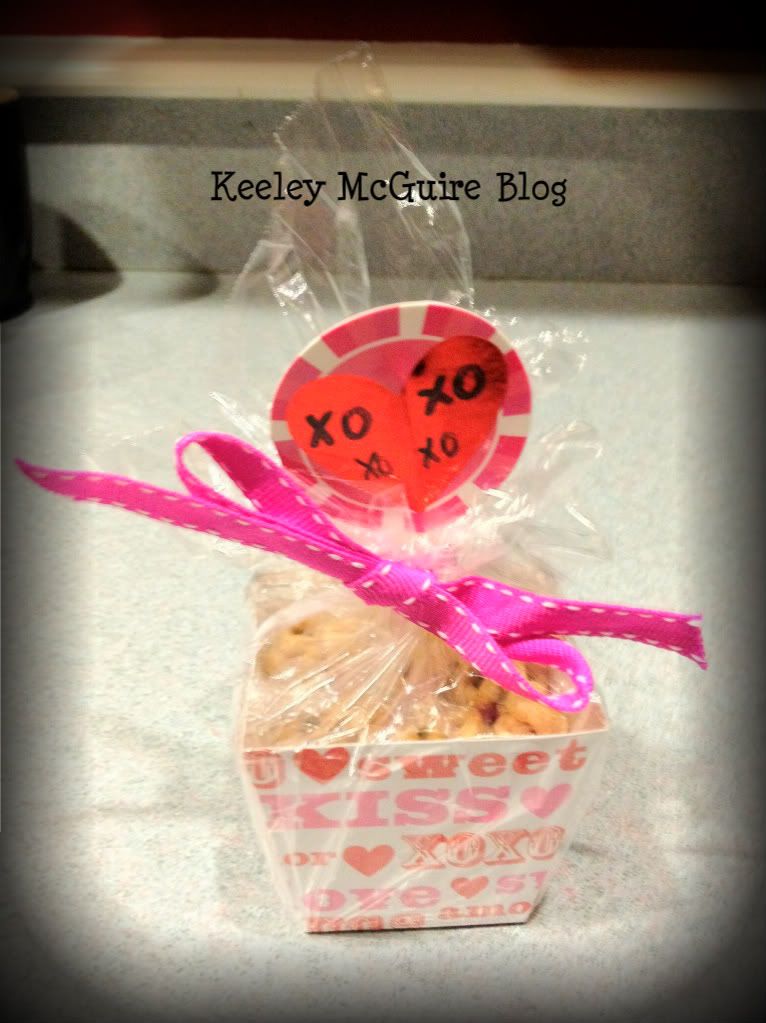 I've been loving all the adorable Valentine's goodies from the Target dollar sections ~
That's where I found these adorable treat boxes for $1!
You could fill them with small crackers, candies, cookies, etc. I opted for some dry cereal today for her snack.
I purchased these adorable cupcake picks from Hobby Lobby a few weeks ago as well. I can't remember if I used a 40% coupon or just got them half off... either way they were only around a $1 for all of them. :)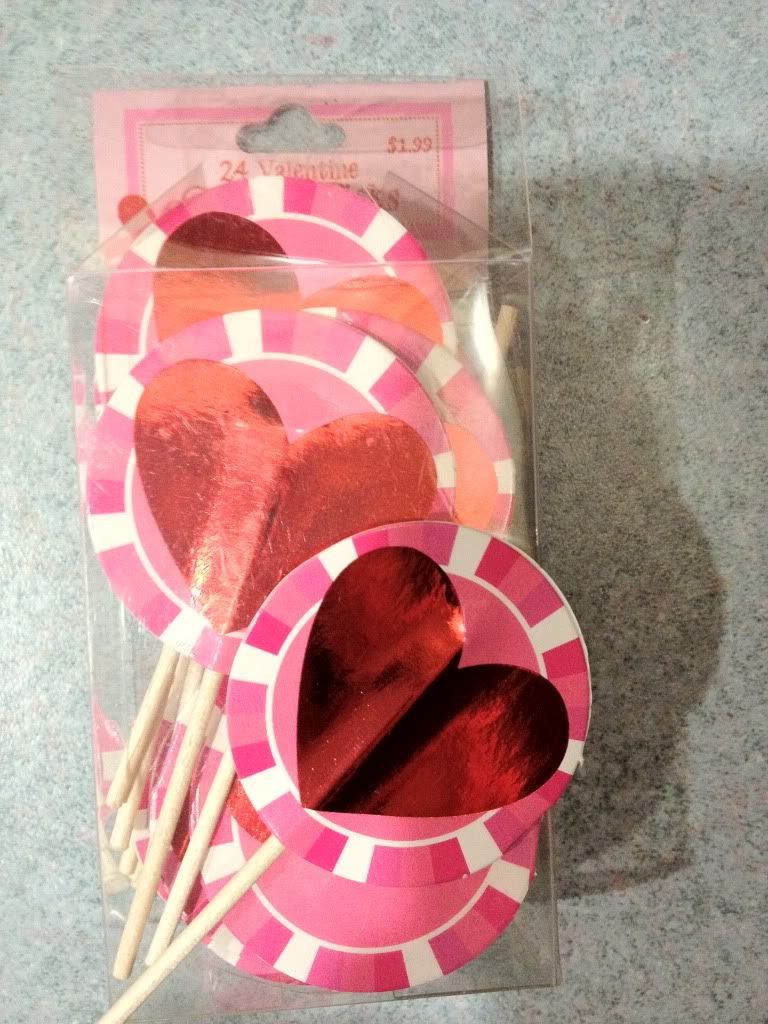 Using a permanent marker, I simply wrote "XO XO" on the heart - you could leave plain or do "Be Mine", "Love You", and so forth for a cute festive idea.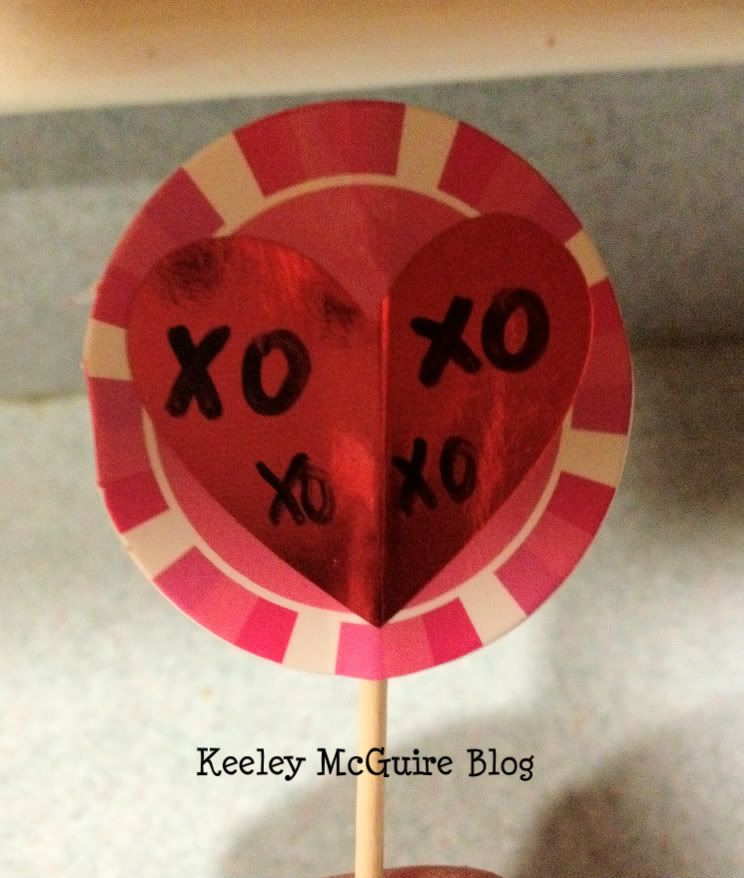 After filling the container with the snack, I wrapped it up with saran wrap, put the pick in the center, and tied it with a pretty bow with ribbon from my gift wrap supplies.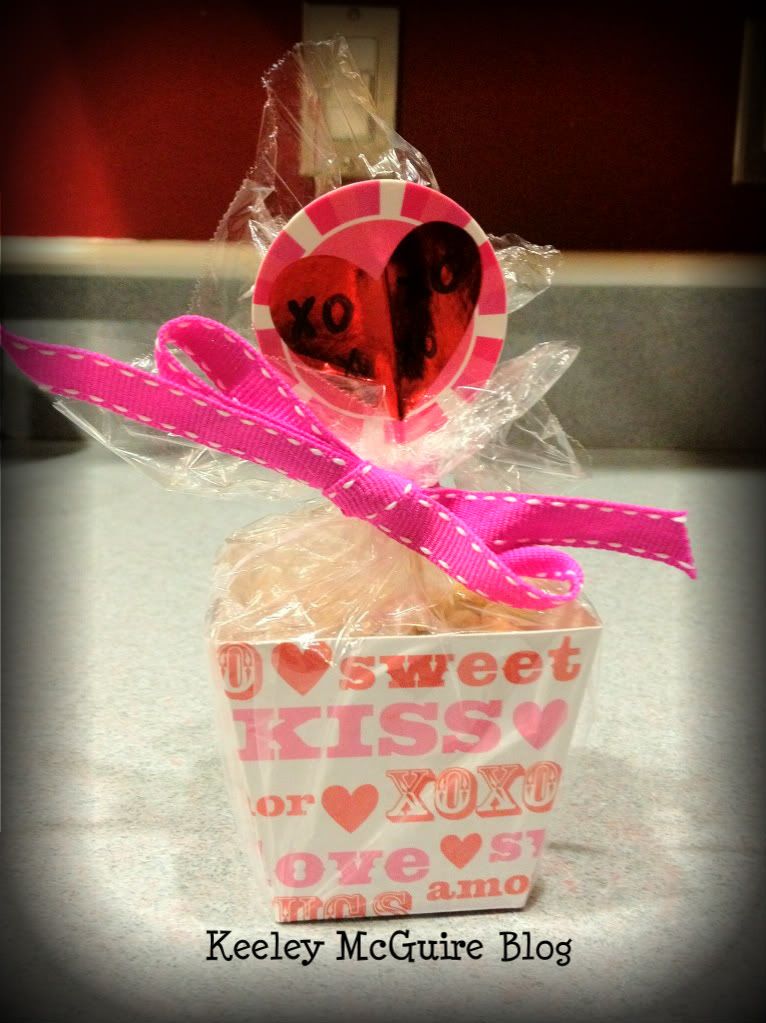 A simple, quick snack or treat idea for your kiddo!
Little Miss saw hers this morning and said it was too pretty to open. :)