Here are Monday's bentos for Little Miss and for Mama :)
Mine is up first, pictured on the left -
In the upper left I have two slices of oven roasted deli turkey rolled up. Top right is a red seedless grap & strawberry fruit medley.
The main compartment features a cold spinach pasta salad I threw together. I had leftover pasta noodles from dinner, so I added some fresh spinach leaves, freshly grated carrot, and zesty FF italian dressing. I then used my italian herb grinder to add a bit more flavor and sprinkled with parmesean cheese. Yum! I had to stop myself when I tried it thereafter - I love cold pasta salads!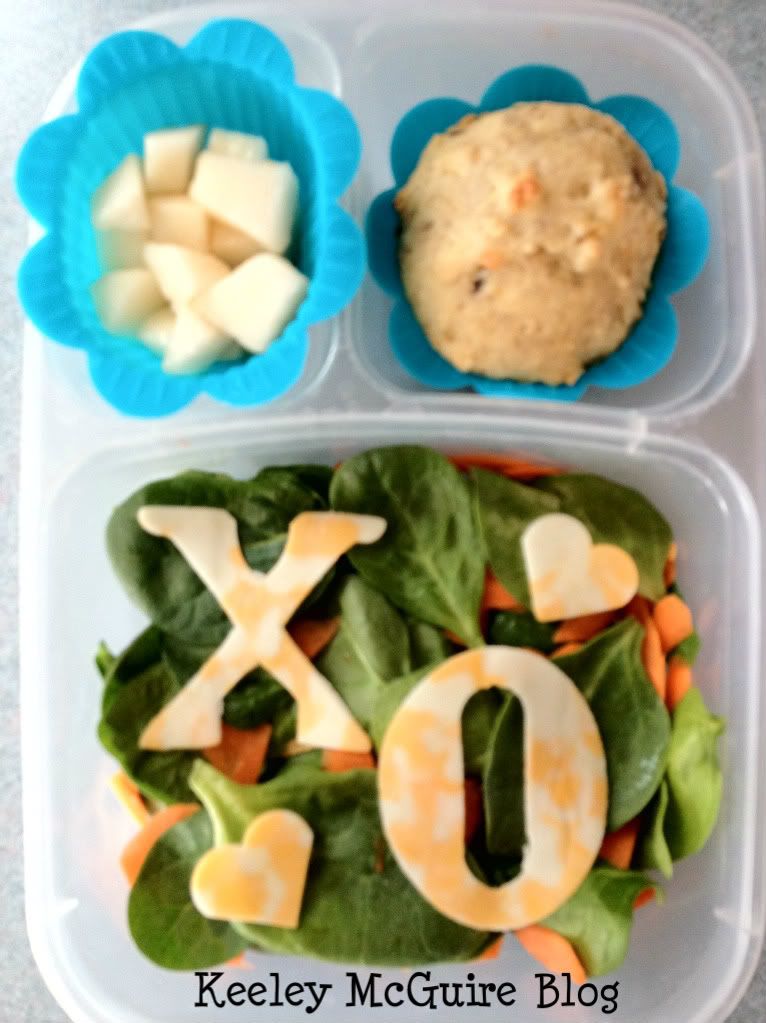 Little Miss has fresh pear dices in a silicon cup in the upper left compartment. Top right features a homemade banana muffin we baked this weekend - one of her faves. :)
Her main compartment in a fresh spinach salad with freshly grated carrot. On top is colby-jack cheese cutouts X and O, plus two hearts I cutout with my
FunBites
Luv It!
Want to win a FunBites Luv It! of your own?? There's still time to enter Candy Girl's giveaway at
BentOnBetterLunches